Faithfully Alison is about empowering, supporting and celebrating YOU!
For me, the portal to the elusive 'freedom' that I suspect we are all seeking is through my willingness to see, accept and begin to love the truth about who I really am … as opposed to who I think I should be, who I have been told I am…
My passion is for sharing Yoga and musings that I hope will help you to do the same.
Often the most radical changes to our quality of life are made through subtle changes within our hearts and minds.  A surprisingly small (yet far from easy) shift in perception can have a surprisingly significant impact.
In my own experience it isn't a bigger house, better car or a different partner that will make us happy (I've tried all of the above – purely for research purposes of course!!). It's a willingness to drop the facade and accept ourselves fully and unconditionally in all our divinely messy glory
Based in East Cork, Ireland I share weekly public Yoga Practices as well as bespoke sessions for specialist private groups and individuals.
There are a range of in person classes and regular workshops choose from. I am introducing online bundles from the end of 2022 so that you can enjoy your Practice in a time and space that works for you.
I also have a small number of Mentoring slots for people who are wanting to dive deeper and uncover a little bit more about the wonderful mystery of who they really are.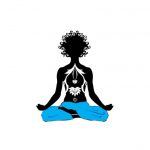 Faithfully Me x
+353 (0)86 669 8588
faithfullyalison@gmail.com
FaceBook:  Faithfully Alison