… and other Resources!
Big Love and Gratitude to everyone who has supported me on and off the mat.  Some of my greatest Teachers have been anonymous strangers.  People who have let me in front of them in the Supermarket queue because I only have  little basket of bits and they have a large trolley,  The man who cut me up on the South Ring because he wasn't 'present' behind the wheel (haven't we all be there?!), The lady who brought me coffee one day because I forgot my purse.  You are all my Teachers! Kindness and inspiration is found everywhere when we are open to receiving it.
The people listed below are my favourite Yoga Teachers.  I've either trained with them or attended their retreats / workshops (or all 3!) I've added links to their websites where applicable so you can look up their schedule and perhaps join them too!
Books (in no particular order)
A Course in Miracles (I haven't managed to get through this yet but love the principles)
A Return to Love by Marianne Williamson (a more easy to digest translation of A course in Miracles)
Bhagavad Gita:  There are various translations.  The one I have is by Stephen Mitchell
The Mirror of Yoga and The Art of Yoga both by Richard Freeman
The Subtle Body by Cyndi Dale
The Yoga Sutras:  The translation I have is by Swami Satchidananda
The Tree of Yoga by BKS Iyengar
Novels
Shantaram by Gregory David Roberts
Eleonor Oliphant is Completely Fine by Gail Honeyman
Illussions the adventures of a reluctant Messiah by Richard Bach
Veronika decides to die by Paulo Coelh0
Retreat Centres
Other Resources
I really like Glo: https://www.yogaglo.com to support a home practice.  It's a little on the pricey side… but there's an abundance of styles of practice and different teachers.  You can have a free trial too so it's worth a look.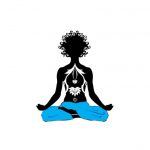 Faithfully Me x
+353 (0)86 669 8588
faithfullyalison@gmail.com
FaceBook:  Faithfully Alison