We were somewhat abruptly halted midway through our last block of classes.   
Some of you missed 3 classes as a result of this and a few of you missed 2 
(I have a note of this).  
It's important to me to honour your financial investment and trust.   
And…
It's equally…
important to me to keep my business in the black!   
So…
I've come up with some options that I hope will work.  
Please note these options are not listed in order of preference.  I want you to choose which one feels like it 'resonates' with you the most.  And if you don't feel that any of these will work for you please, do contact me so we can make another, mutually happy plan.
I can issue a 3 (or 2 class) pass that you can use as a voucher for individual classes / workshops.

 

It would be super helpful if you can sprinkle your use of the voucher over the remainder of the year so as the financial impact is more manageable for me.

 

Some of you have already kindly said that you feel the Youtube videos have compensated you for missed classes.

 

Thank you.

 

If anyone else feels this way I'd be super grateful … Please know this is offered as an option and not an expectation.
If you are experiencing financial hardship and feel unable to finance classes in the short term please let me know and we will make a plan together.

 

I genuinely don't want any of you to miss out on your practice, especially at this time.
If you are not planning to return to classes this year and would like a refund please contact me.
I am very open to other suggestions and am keen to make sure everyone feels they have received an appropriate return for their investment by the end of the year. 
Let me know what might work for you 
With Love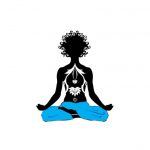 Faithfully Me x
+353 (0)86 669 8588
faithfullyalison@gmail.com
FaceBook:  Faithfully Alison