Sundays 8th Sept, 13th Oct, 3rd Nov, 1st Dec.
1030-1600
Zen Space, Midleton
A four day short course for people interested in deepening and individualising their Asana Practice 'on the mat' and creating a more authentic life 'off the mat'.
The mornings (1030-1230) will be a rich 'playshop' mode practice looking at developing wise, individually beneficial alignment from the truth of our physical anatomy.
The afternoons (1400-1600) will use Yoga philosophy and practices to engage in practical exploration, discussion and contemplation of who we really are, why we're here and how we can reconnect and recommit to our own path in our lives in the outside World.
Week 1: Starting where you are
Focussing upon my personal primary inspiration in life "Satya" (truthfulness) the morning practice will start with an honest and valuing appreciation of our individual anatomy with all our quirks so that we can move from a place of wise, mindful alignment that maximises benefit and growth.  The afternoon practice will focus on self inquiry (Svadyaha) with a contemplation of who we are in life, what we value and how we embody our truth.
Week 2: Stand in your power
A juicy and strong practice focusing on the centre of the body embracing the qualities of the Solar Plexus Chakra (Manipura) to ignite our personal power.  In the afternoon we will consider the concept of 'Power' and look at where we feel powerful and where we give power away
Week 3: Bending over backwards
Integrating the stability and power from week 2 we will play with a heart opening sequence to liberate the thoracic spine and cultivate receptivity and compassion.  Our afternoon session will look at ways we 'bend over backwards' in life to meet the needs and wishes of others and the practicalities of creating healthy, loving boundaries.
Week 4: Paradigm shifting
Combining all the the previous weeks of practice we will move through a creative sequence with lots of opportunities for individual variations of poses and self expression including an introduction to inversions. Our final afternoon together will be an opportunity to look at how we can draw upon the awareness that has bubbled to the surface during our time together to implement subtle shifts in our approach to life.
This course is limited to 12 participants. Subject to space it may be possible to drop in to the morning practices but the afternoon group is closed to help support participants in feeling safe to dive deeply into their own process
€250 for full course
€30 for one morning practice (subject to space)
Advance payment secures your mat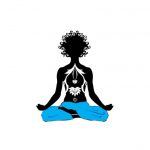 Faithfully Me x
+353 (0)86 669 8588
faithfullyalison@gmail.com
FaceBook:  Faithfully Alison