A day of Iyengar Yoga



I'm super excited to introduce one of my best friends and most inspiring Teachers to East Cork for a day of Iyengar Yoga.
About Sarah Jane:-
It was during a trip to Thailand in 1997 that I was first introduced to yoga. From the first class, I was instilled with a deep interest and awe for the practice that still grows to this day. Through studying many different styles, I have come to appreciate the Iyengar system of Yoga the most; particularly the approach of precision, integrity, authenticity and serious discipline.
I now have over 10 years experience teaching and am the owner of Yoga Nieuw Vennep. I completed the 3-year Iyengar Teacher Training program in the Netherlands in 2007. Through further training I received my Intermediate Junior 3 certificate in 2017. I have also completed a 3-year therapeutic course to be able to teach and apply the therapeutic attributes of Iyengar yoga so that I can help and guide people with injuries, illness or physical limitations. I continue to work towards higher levels of practice and teaching taking part in workshops and retreats around the world including visiting the Iyengar Institute in Pune India to study directly with the Iyengars.
I believe Yoga is a lifelong journey of exploration, which is ever evolving… "The more you learn, the more there is to learn, penetrating deeper levels of yourself, your life, and your understanding. I love to share my knowledge and hope to light the spark of inspiration in others as it was once light in me"
This day will be suitable for everyone whether you are a newcomer to Yoga or an experienced practitioner. The Iyengar system is a fabulous compliment to Astanga Vinyasa Yoga and wholeheartedly recommend you reserve your mat early as places are limited
€60 advance payment secures your space
To book or for more information contact
Alison:
086 669 8588
me@faithfullyalison.com
Yoga and Clay Day Retreat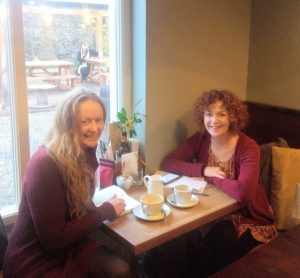 Zen Space & Crafty Hands, Midleton
Your urban day retreat welcomes you into a space to engage with your creative core essence.
Morning 1030-1300
Zen Space
Our Yoga practice will invite opening into creative self expression whilst remaining anchored in wise, individual technique and alignment.
We'll explore a juicy yet accessible flow to warm the body for heart opening poses balanced with counter stretches and guided relaxation to release tension and invite us to reconnect to our truth, our core essence and natural creativity.
Some experience of Yoga is beneficial but not essential if you are active and fit
Afternoon 1400-1700
Craftyhands Ceramic Studio
Continuing the thread that weaved it's way through our morning Yoga Practice you will be guided through a clay workshop and encouraged to explore in creating a sculptural piece using a number of different methods inviting the organic unfurling and emergence of your creative process
We will take the clay as a starting point that can lead to everything, we will explore its simplicity, its complexity. Clay that is everything, a starting point with a long history behind it.
You will recieve instruction and guidance throughout the process of creating, no experience is necessary, just your presence and engagement.
Spaces are limited
€90 advance payment secures your space
To book or for more information contact
Alison:
086 669 8588
me@faithfullyalison.com
Susan: 087 902 8186
craftyhands@outlook.ie
Integrity in Inversions
By request the next Supercharged Saturday morning practice will focus upon preparing for and playing with inversions.
We'll explore the anatomy of these poses, discuss what's really going on and then dive into a juicy flow practice to open and strengthen the body… and mind for headstand, handstand and shoulder stand.
There will be options for everyone to get upside down if you want to … even if you don't you're welcome to come and explore and feel into barriers whilst honouring your boundaries…no one will be pressured to do anything they don't want to.
€25 for existing weekly clients
€30 for one off workshop
To book or for more information contact
Alison:
086 669 8588
me@faithfullyalison.com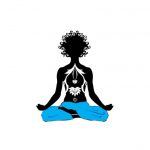 Faithfully Me x
+353 (0)86 669 8588
faithfullyalison@gmail.com
FaceBook:  Faithfully Alison
---