Saturday 25 June
Form and Flow
A Day of Yoga with Sarah Jane Rawkins and Alison Faith
at
ZEN Space, Midleton
€65
I'm so excited to be collaborating with my dear friend and Yoga Teacher Sarah Jane of Yoga Nieuw Vennep
We will be exploring ways to integrate the clear alignment focus of the Iyengar Yoga System (Sarah Jane) with the fluidity of Vinyasa Flow (Alison).
The morning session (0930-1200) will be energising and opening and the afternoon session (1400-1600) will be calming and soothing.
For more information about Sarah Jane see her website here:
We look forward to seeing you there!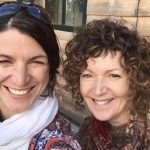 To keep informed about upcoming events email me at me@faithfullyalison.com and ask to be added to my mailing list
To book or for more information contact
Alison:
086 669 8588
me@faithfullyalison.com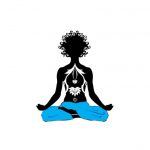 Faithfully Me x
+353 (0)86 669 8588
faithfullyalison@gmail.com
FaceBook:  Faithfully Alison
---