Fluidity in Motion
These classes are predominately a slow, deep  Vinyasa flow with a bias towards balancing effort and ease through creating conscious and wise yet fluid transitions.   Whilst I tend to create a weekly 'theme' each class will have a subtly different focus (energetising, creative, alignment) meaning that no two classes are ever the same.  Practitioners are strongly encouraged to move at their own pace and given options throughout to take the practice more deeply or more gently depending on what feels most beneficial to them.
Ease into the Evening
A more mellow Yin meets Restorative based Practice with bolsters to soothe and dissolve tension.  A great class for a newcomer to Yoga as it is slower paced.   We will still move rhythmically and with fluidity but there are no 'Vinyasas' to contend with (promise) and only the occasional guest appears of Down Dog 😉
Cultivating Stillness
A new class focussing upon stillness practices leading to the state of Meditation.  Over the 8 weeks we explore a range of tools and approaches that support us in creating a Meditation practice.   We'll start slowing gradually building up to longer periods of stillness.
We'll include
Finding your own comfortable and sustainable seated posture
Demystifying 'Mindfulness' and 'Meditation'
Pranayama (breathing techniques)
Gentle movement (suitable for all) to release tension
Practical applications in every day life
Guided relaxation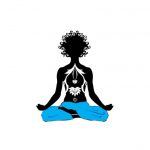 Faithfully Me x
+353 (0)86 669 8588
faithfullyalison@gmail.com
FaceBook:  Faithfully Alison