November to December 2022
The current 8 week block of Practices runs until 27 October 2022.  There are some spaces so if you would like to join us please do contact me.  
The next 6 week block will run from 8 November until 15 December 2022.  Bookings for these Practices are open now.  Pre payment secures your mat.
About Integrity in Motion
Based primarily on the Vinyasa system with influences from my Iyengar, Yin and Liquid Flow teachers we move fluidly with an emphasis upon experiencing the feeling of each pose rather than becoming overly distracted by the appearance of it.   Diving mindfully into the truth of where are we learn to use the practice to support our growth and evolution on and off the mat. Whilst you will be encouraged and challenged there is a greater focus upon allowing rather than pushing or forcing.
There are always options to take the practice more deeply or more gently depending on your individual needs making the practice suitable for most people.
Please contact me to discuss your individual needs especially pertaining to injury or other personal requirements.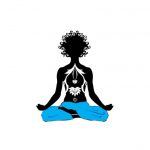 Faithfully Me x
+353 (0)86 669 8588
faithfullyalison@gmail.com
FaceBook:  Faithfully Alison