As my practice deepens and my teaching evolves, my passion for authenticity both on and off the mat has led me to focus upon creating an approach which supports individuals to develop wise, individual alignment and movement.
We come to the practice for different reasons, with different bodies, different life experiences, different strengths and different needs.  I see my role as supporting you to notice your patterns, honour your strengths and respect your boundaries whilst, simultaneously leaning in to the uncomfortable challenge of growth.
For this reason you'll often hear me contract myself when cuing individuals with different needs. We often need different things to get the most benefit.
 'Integrity in Motion' is what I have chosen to call my approach to Asana (Yoga poses) based practice.
Integrity in Motion
Based primarily on the Vinyasa system with influences from my Iyengar, Yin and Liquid Flow teachers we move fluidly with an emphasis upon experiencing the feeling of each pose rather than becoming overly distracted by the appearance of it.   Diving mindfully into the truth of where are we learn to use the practice to support our growth and evolution on and off the mat.  There are always options to take the practice more deeply or more gently depending on your individual needs.
Whilst you will be encouraged and challenged there is a greater focus upon allowing rather than pushing or forcing.
Cultivating Stillness
Focussing upon stillness practices leading to the state of Meditation.  Exploring a range of tools and approaches that support us in creating a Meditation practice,
The practices will include
Finding your own comfortable and sustainable seated posture
Demystifying 'Mindfulness' and 'Meditation'
Pranayama (breathing techniques)
Gentle movement (suitable for all) to release tension
Practical applications in every day life
Guided relaxation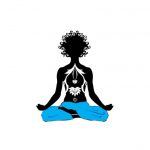 Faithfully Me x
+353 (0)86 669 8588
faithfullyalison@gmail.com
FaceBook:  Faithfully Alison