The current block of weekly classes running to 2 April 2020 is suspended to support social distancing measures.  
Please contact me about online options.  
Keep Well x
As my practice deepens and my teaching evolves, my passion for authenticity both on and off the mat has led me to focus upon creating an approach which supports individuals to develop wise, individual alignment and movement.
We come to the practice for different reasons, with different bodies, different life experiences, different strengths and different needs.  I see my role as supporting you to notice your patterns, honour your strengths and respect your boundaries whilst, simultaneously leaning in to the uncomfortable challenge of growth.
For this reason you'll often hear me contract myself when cuing individuals with different needs. We often need different things to get the most benefit.
 'Integrity in Motion' is what I have chosen to call my approach to Asana (Yoga poses) based practice.
Integrity in Motion
Based primarily on the Vinyasa system with influences from my Iyengar, Yin and Liquid Flow teachers we move fluidly with an emphasis upon experiencing the feeling of each pose rather than becoming overly distracted by the appearance of it.   Diving mindfully into the truth of where are we learn to use the practice to support our growth and evolution on and off the mat.  There are always options to take the practice more deeply or more gently depending on your individual needs.
Whilst you will be encouraged and challenged there is a greater focus upon allowing rather than pushing or forcing.
Cultivating Contentment 
A six week course of stillness practices with a focus upon quiet reflection and compassionate self inquiry.
Much of the current Spiritual movement appears to focus upon using strategies to distract the mind from 'negative' thinking patterns and reframe / look on the bright side. There is, for sure a place for this.
At the same time, in my view twisting and forcing everything to be 'positive' is not the long term solution… and can be dangerous as it leaves us feeling like something is wrong with us if we just can't 'snap out' of our melancholy.
In my own experience, a significant factor in moving towards long term contentment has been my ability to be present with myself exactly as I am in any given moment without needing to change, improve, sanitise, deny my true feelings.
The more willing I am to welcome my truth, the more accepting I am of my 'darkness' and 'demons' the quieter they have become. Then, quite naturally and organically my destructive/self-sabbotaging behaviours have begun to melt away birthing a new and more liberated state of being.
This six week course will use stillness practices including breathing exercises, relaxation and sitting (often referred to as Meditation) to reconnect to our internal barometer and create a great sense of self understanding, self compassion, self worth and inner contentment.
€70 for 6 weeks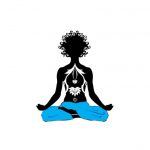 Faithfully Me x
+353 (0)86 669 8588
faithfullyalison@gmail.com
FaceBook:  Faithfully Alison