Weekly Schedule from 29 June 
Spreading our Yoga toes whilst keeping our fingers crossed we will be able to resume indoor classes from 29th June
There are a few tweaks to the previous schedule to take account of the need for smaller numbers to comply with social distancing.
I also  strongly encourage you to purchase your own Yoga mat and am happy to help advise anyone on what to look for.
Bookings are open for these classes now.  
Spaces are very limited so please do register your interest asap. However, I will not take payment until a nearer the time once we are more sure the dates are realistic.
Integrity in Motion
Based primarily on the Vinyasa system with influences from my Iyengar, Yin and Liquid Flow teachers we move fluidly with an emphasis upon experiencing the feeling of each pose rather than becoming overly distracted by the appearance of it.   Diving mindfully into the truth of where are we learn to use the practice to support our growth and evolution on and off the mat.  There are always options to take the practice more deeply or more gently depending on your individual needs.
Whilst you will be encouraged and challenged there is a greater focus upon allowing rather than pushing or forcing.
€100 for 8 weeks
Integrity in  Stillness
An exploration of Pranayama (breath work), Meditation  (sitting) and  Yoga Nidra (guided relaxation) we play with the concept of compassionate curiosity as we  develop the ability to be with still with ourselves  without striving for any particular outcome or state.   Welcoming whatever arises in each moment and meeting ourselves there, with loving awareness.
€70 for 8 week s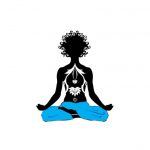 Faithfully Me x
+353 (0)86 669 8588
faithfullyalison@gmail.com
FaceBook:  Faithfully Alison