"Stand in the mess of who you are….. and be ok with that"  Nianna Rose Bray
Authentic Living is simple….
…Yet, for me the journey from where I was to authenticity has been far from easy…And is ongoing… And has become my life's purpose….
For me, living authentically is about….
Being willing to be perfectly imperfect.  It's about being curious enough to see my truth…..  ALL of it.  Embracing my amazing unique beautiful gifts and my deepest darkest shadows… EQUALLY.  Having the courage to understand what motivates me and how I am in the world.  Stepping away from being a victim, a people pleaser.  Getting off the 'pity pot'.  Being willing to make mistakes.  Being vulnerable.  Trusting my intuition.  Taking risks.  Standing in my own power.
And, always caring deeply but, not minding what people think.
"The truth will set you free, but first it will piss you off" Gloria Steinem
If you are still reading and are serious about embarking on this process I offer a limited number of one to one mentoring sessions.  Here's an idea what to expect
I will walk alongside you, challenge you and support you.
I will share my own experience where it is relevant to what you are working through.
I'll hold you to account for the dreams and goals you set yourself,
I'll be your cheerleader encouraging you forward
I'll shine a light on your successes and your triumphs
Please know I will not try to 'fix' you… you are not 'broken'.  This relationship is not counselling or therapy.  You will decide what to explore and when.
However, it is possible (likely) we may uncover some old wounds and shadows as we walk this path.  We all have them!
Sessions last between 60 – 120 minutes.  Sometimes we chat over a cuppa.  Sometimes we take brisk walk, Sometimes stillness, guided meditation, sometimes Zoom….
You are always in control and I will support you with whatever appears most effective in the moment to help you feel safe enough to look into the mirror …and step into your truth.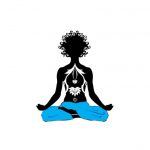 Faithfully Me x
+353 (0)86 669 8588
me@faithfullyalison.com
FaceBook:  Faithfully Alison